Werepanther

HBO's "True Blood" Werepanthers
Basic Info
Description
Sleek, black panthers. They are ferocious and stealthy.
First Seen
Dead to the World
Notable Powers
In human form, a person can shift into a Werepanther with ease.
Werepanthers are a supernatural species in "The Southern Vampire Mysteries". Possessing the ability to phase, or transform, between their human and panther forms, they are the antithesis to the werewolves.
Background
Edit
Dead to the World
Edit
Known Werepanthers
Edit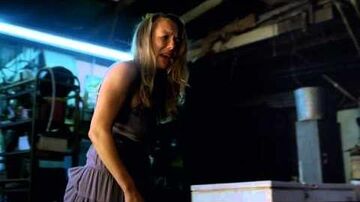 Ad blocker interference detected!
Wikia is a free-to-use site that makes money from advertising. We have a modified experience for viewers using ad blockers

Wikia is not accessible if you've made further modifications. Remove the custom ad blocker rule(s) and the page will load as expected.